Easel paintings include all kinds of support : wood panel, copper, glass, canvas…
The same ethics are always respected. After a thoroughtful examination of the composing materials, we establish a respectful, stable, non invasive and reversible restoration protocole. Te intevention is then realized under the greatest care.
Canvas's treatments can be locals (consolidation of a tear, adhesive injections, treatment of a canvas deformation) or generals (consolidation of the whole canvas).
Interventions on the upper layers of the paint may include different sorts of cleaning, removal of the oxycized varnish, filling of losses and retouching.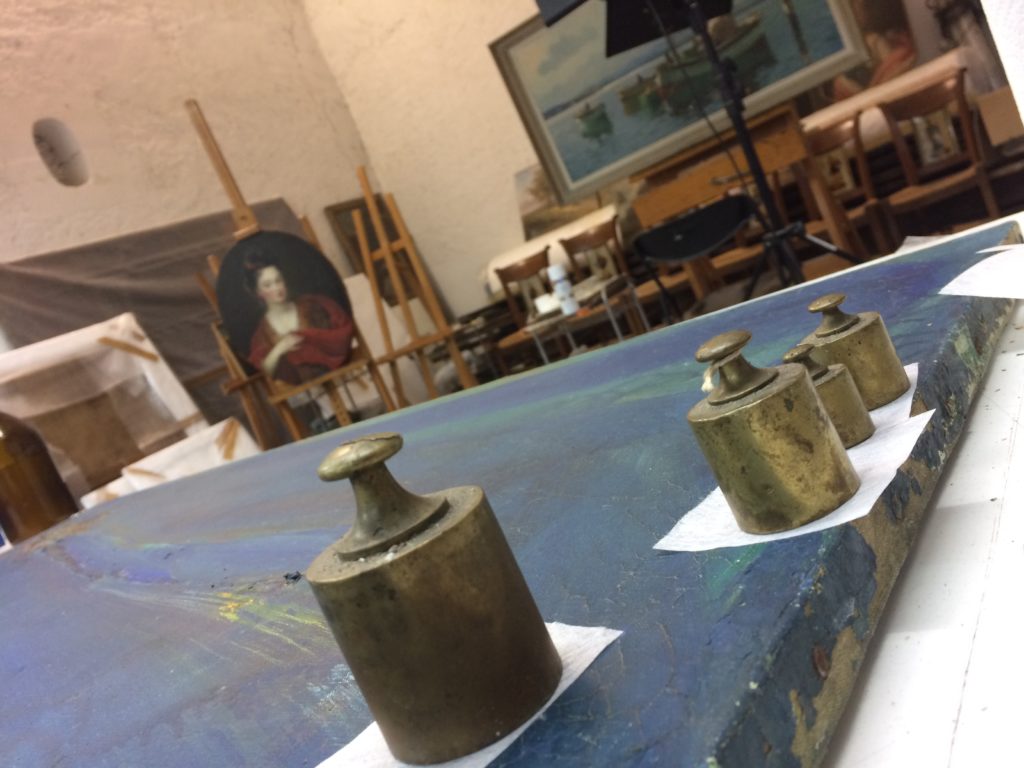 Les travaux de support toile peuvent aller d'une simple reprise de déchirure localisée à des opérations plus généralisées de refixage (dans le cas de décollement de matière picturale), de rétablissement de planéité (si votre toile est déformée) ou encore de rentoilage. Le rentoilage est le renforcement de la toile originale lorsque celle-ci s'avère trop dégradée.
Nos interventions sur la couche picturale peuvent comprendre des nettoyages, dévernissages, refixages locaux, comblement de lacunes et retouches.