2017 – Restoration of the XVIIth century painted wooden ceiling of St Paul Lizonne's church. (Dordogne, France)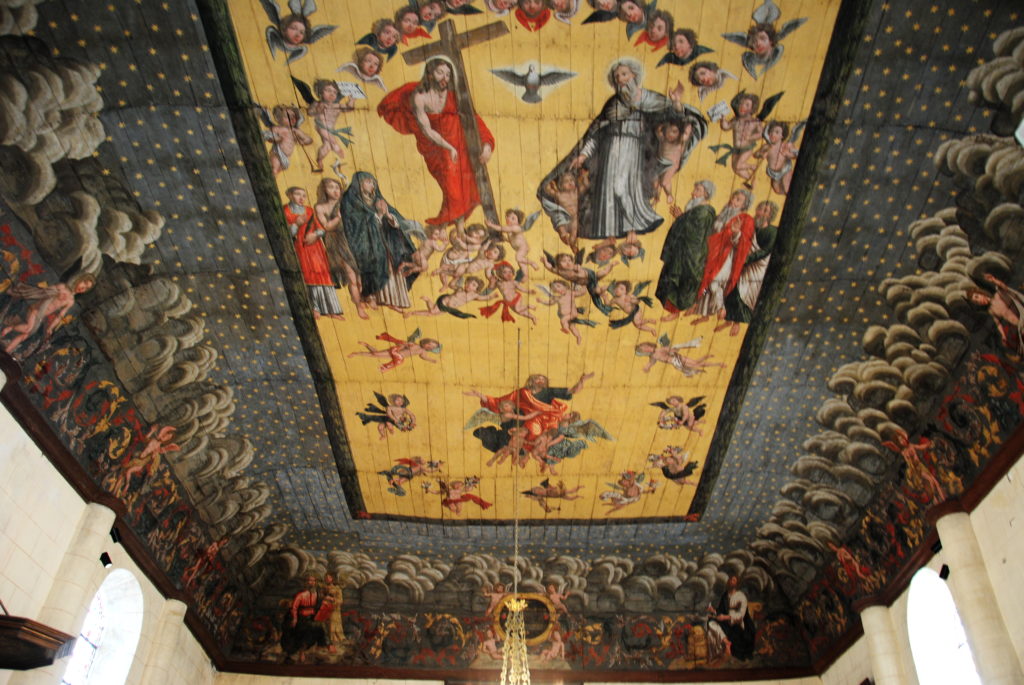 Wood treatments and incrustations. Filling of losses and retouching.
2015-2017 – Restoration of the XVIIIth century painted chapels of St Germain's church. (St Germain en Laye, France)
Local infiltrations of adhesive. Cleaning of invavise overpaints. Pattern reconstitution and retouching.
2015 – Pre- treatment study in St Ignace church (Paris)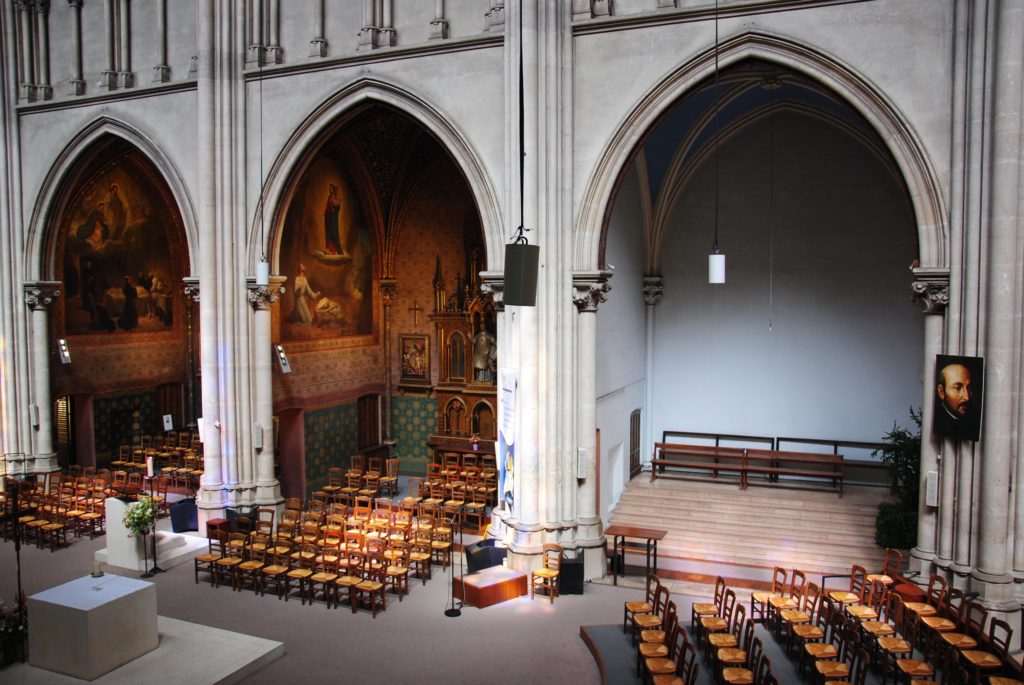 Cleaning test to assess the existence of a previous XVIIIth century decor underneath the more recent layers of paint.
2012 – Intervention in the chapel of St Marguerite, painted by Maurice Denis (early XXth, Le Vesinet, France)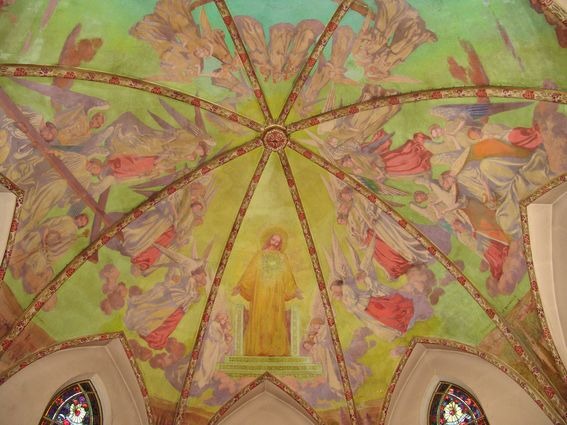 Treatment and retouching on the paint after a fire.