We are delighted of this new himalayan mission slowly coming to reality.
We will start this restoration project of a ladakhi traditional house in spring 2019.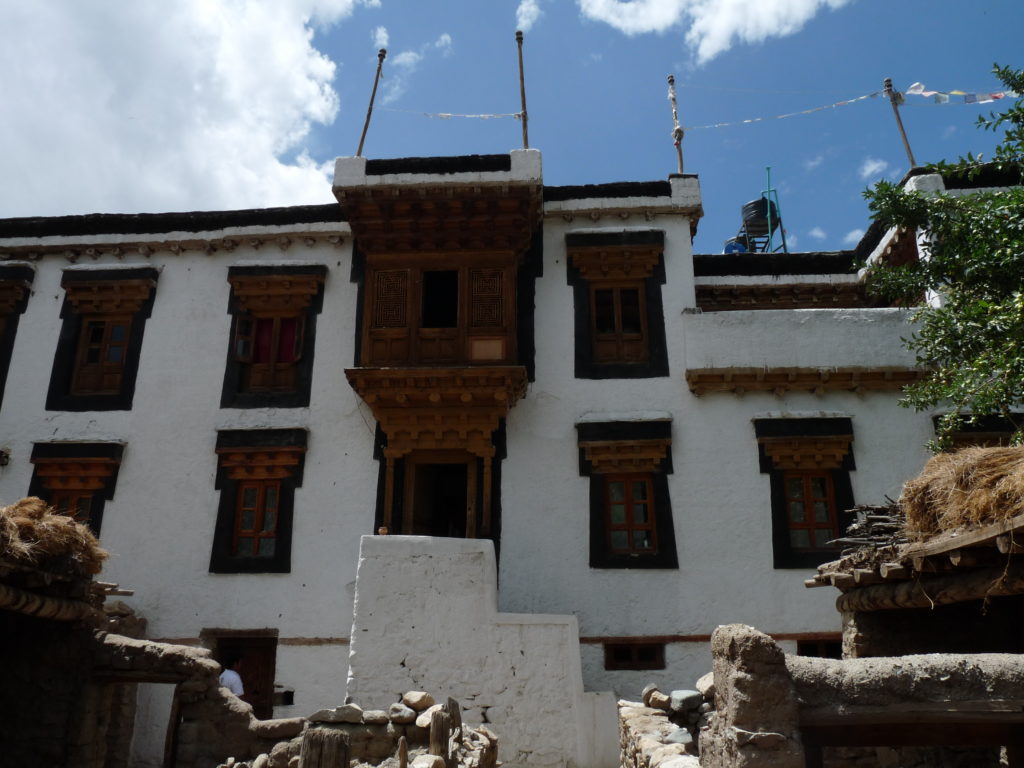 The yak glue paintings covering the walls are water sensitive and have suffered a great deal from temperature differences (25°C in summer versus -30°C in winter)…
The walls present numerous losses of paint that we will refill after a thouroughtful cleaning.
We are now preparing to embark for two months of retouching and reconstitution in the breathtaking landscapes of Ladakh…